Introducing BRILLIANT CHEMISTRY - Resources when you need them, as long as you need them
Monday, May 1, 2017
Move Your Business Forward with the Right Mix of Talent
Utilize technology talent when you need it, for as little or as long as you need it.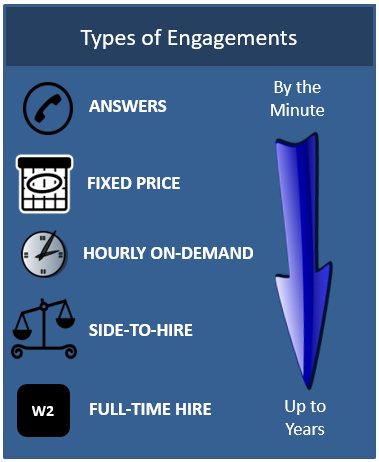 Relapath has partnered with Brilliant Chemistry to bring you access to people to fill your resource needs in an easy and convenient way. With access to thousands of talented people, you can ask questions, assign work, perform fixed priced projects or try a resource out before you offer them a position. It's all about flexibility and ease of access.
Our resource experience includes Strategy, Creative, Media, Engineering, Data, Technology, Marketing and much more.
Visit us http://Relapath.BrilliantChemistry.com to register.
"The only way I could move forward with my startup…"

- Tech Startup
"...amazing ability to find niche talent in a short time, brilliant!"

- Detroit Ad Agency
"I can scale my business efficiently while only using the hours I need..."

- Detroit Architecture Firm